8 signs it's time to automate your accounting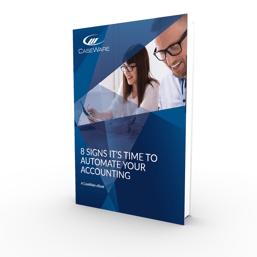 Change is always easy to resist, but most companies have been forced to adapt and embrace digital change if they wish to stay above water.
With the constant changing winds, successful businesses will be the ones who not only change because they have to, but because they have actively sought growth opportunities through a period of change. Businesses need to put their customer's needs at the heart of their processes, and with COVID-19 changing those needs significantly, will your business be able to meet your clients requirements post-pandemic?
In our latest eBook, we share eight instances where future opportunities may arise from key business challenges. With this in mind, is it time to automate your accounting in order to embrace these possibilities?
To download, simply complete the form on the right.