Greater Expectations: The Brydon Report & The Future of Audits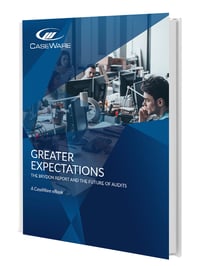 On December 18, 2019 Sir Donald Brydon delivered his report on improving the UK audit industry.

The wide ranging document has made more than 60 recommendations, so there is no shortage of subjects to debate.

In this eBook we examine the main themes of the Brydon report, focussing specifically on the expected impact technology will have on the future of auditing.
Download our FREE eBook now to read more