Is Your Software Geared up for Group Consolidations?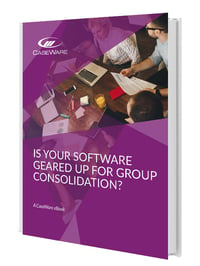 Reports indicated that the exit of the UK from the European Union has lead to more overseas firms setting up subsidiaries within the UK. This in turn means more corporate accountants are finding they are required to become involved in group consolidation.
Our eBook discusses the current challenges with Group Consolidation and looks into the appropriate tools needed to provide accountants with the solutions to the problems they may face.
To access this information, download our FREE eBook using the adjacent form.