Intelligent Processing for the Modern Accountancy Practice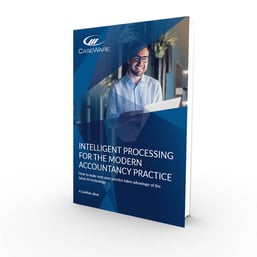 There's no denying that accountancy is changing, and quickly. Many practices are looking to embrace automation whilst also exploring other technologies to help streamline processes and offer the ultimate customer experience to their clients.
By implementing automation and technology, practices can eliminate a number of repetitive tasks and improve client experience by simplifying interactions and lessening process times.
In this eBook, we take a look at how accounting is evolving to accommodate the latest technology and how it increases the quality of service modern practices can offer clients.
To download, simply complete the form on the right.