We are pleased to announce we are hosting a Partners Conference this year. This invitation only event is exclusive to the senior management of practices and will give you the change to hear from the CEO of CaseWare International, Dwight Wainman, who will be
discussing his vision for financial technology, as well as insight into the future of our cloud platforms and AI.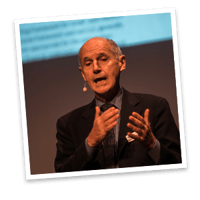 Why Attend?
Attending this event will give you the opportunity to:
Meet the senior CaseWare staff, including CEO Dwight Wainman

Find out what CaseWare UK's strategy is for the year and how this will benefit your practice

Learn more about the Cloud and what it can do for you and your practice

Network with partners from other practices and see how they are using CaseWare


Conference Location
Venue: Etc.Venues, St Paul's
Date: Wednesday, 30th May
Time: 10:00 - 12:30, followed by a lunch.
Address: 200 Aldersgate, St Paul's, London EC1A 4HD
Register for the conference
Please note this conference is only suitable for Partners and not general users of CaseWare software.