Point & Click Analytics
The powerful, simple to use and cost effective tool to greatly improve efficiency, identify audit risk and add value to your client work.
CaseWare's Point & Click Analytics is the most intuitive tool on the market. Designed to improve efficiency, enhance equality and add value, CaseWare Analytics can help you drive more value out of your audit projects. With built in validations and pre-defined tests covering analytical, sampling and process investigations, the tool quickly identifies risks and errors and supports fraud investigation work. This ensures the minimum amount of work to achieve the maximum result.
Benefits



Data Acquisition


Extract, import and
transport your data


Prepare & Simplify


Cleanse, combine, format, verify
and secure data


Point & Click




Rapidly focus on the results of your data by using "point & click" tests.




Visualise & Interpret


Gain valuable insights by comparing data, finding anomolies and discovering trends and patterns



Increase Efficiency


Work more efficiently and have more
time to take on additional client work

Risk Mitigation


Highlights exceptions, improving
quality and reducing audit risk


Collaborate & Innovate


Streamline the review and approval process with ongoing, real-time dialogue. Create and share documents with clients for true collaboration.



Features
Pre-defined tests




Over 200 tests to analyse audit data and identify any activity that sits outside your expected parameters.

Interactive graphs




Visually demonstrates and compares results using side by side graphs. Dig deeper into your data with our drilldown capabilities.

Export & embed results


Effortlessly extract data from any report and embed a CSV or Excel of results directly into the file. Results can also be exported into CaseWare Working Papers.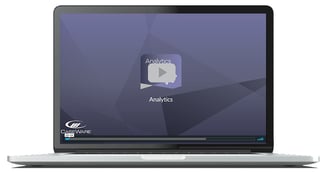 To find out more about the software, including more features, visit our website
or watch our video today!
Book a demo